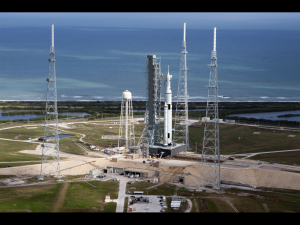 The quiet war between NASA and Congress continues over the space agency's desire to fully fund its commercial crew program, which supports efforts by SpaceX and Boeing to develop crewed spacecraft.
On Wednesday NASA announced that the first human mission of its Space Launch System rocket and Orion spacecraft, designed to go into deep space, could slip two years to 2023. Just 15 minutes after this news conference ended Lamar Smith, a Texas Republican who chairs the House Science Committee, blasted NASA and the White House for this potential delay.
Read the entire article here.